For
life-changing
income and
world-shaping
impact
you are a coach, healer, facilitator, transformation worker…
you are a teacher or trainer at heart…
you are intuitive and intelligent…
you are spiritual and savvy…
with a trailblazing soul.
This is for you if you want…
to be part of creating a better world and live a really nice life…
to play your part in changing the stories that shape our world…
your business to be an expression of your purpose…
to be working with clients who light you up…
to set your work hours and have lots of down-time…
more travel and adventure and excitement…
more relaxed time with your family and friends…
to be seen and recognised as a name to know in your industry…
to be making really good money with your magic.
In our year together in Mesmerise you will…
Put down convincing and pick up captivating
Put down selling and pick up storytelling
And finally put down worrying about what anyone else thinks
So that you become
Attracting the right clients
Getting the gigs
Beaming on social media
Seen
Heard
Thanked
Loved
PAID
And living a life you feel proud of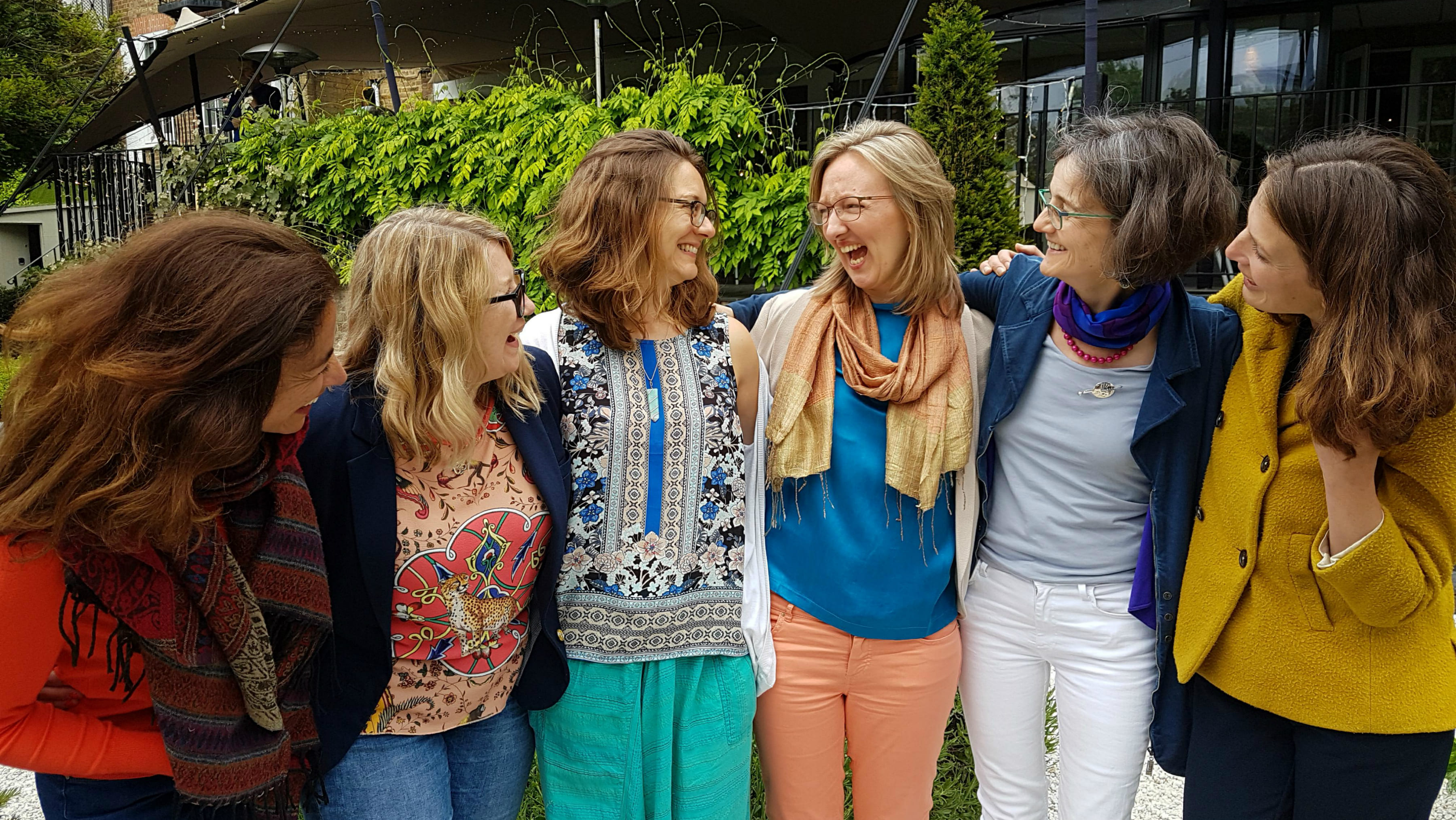 The fastest, most transformational way to have impact, grow your audience and your income is by getting on stages and sharing your stories.
When you know how to tell those stories compellingly, concisely, and memorably…
When you know how to land the point powerfully and succinctly…
When you know how to segue gracefully to a call to action…
Then you get to:
fill up your calendar with just-right clients, and your bank account with purposefully made money.
Mesmerise will teach you how.
It's hugely exciting working in Mesmerise,
without a doubt. You learn how to grow your business and enjoy what you are doing at the same time and know you are making a huge difference as well.
Your journey in Mesmerise includes…
Mesmerise on the Page
&
Mesmerise on the Stage
2 X TWO AND A HALF DAY RETREATS
These provide your deep dives into finding and refining your voice – the one that brings your just-right clients to your business door, ready to pay.
You'll learn how to turn your voice, story and message into powerful content so it's easier to do all your marketing, including:
Blog posts
Vlogs
Guest articles
Newsletters
Social media
Facebook and Instagram lives
Guest podcasting
Interviews
Summits
Webinars
And real life stages
…and anywhere else you can think of to share your voice, so that your purpose-led message is broadcast far and wide, growing your audience, your impact, and your income.
Wild success planning
4 x 1-Day immersions
Every quarter you will spend a day tuning in to your vision and desires, and leave knowing exactly what to do to make them real.
These intensives align with the seasons and the Celtic wheel of the year, to support you to connect with the energy of nature and the intelligence of your creative life force that knows what to do, and when. Strengthen your ability to bring your creativity into the world with much more ease and flow.
We'll look at not just your business but the entirety of your life – so that you get to bring more money into your business, more easefully, while experiencing more delight in the entirety of your life – more joy, more fun, more rest, more pleasure, more play, more adventure! Aka the Wildly Successful life.
Leave with clarity and direction for your steps forward, knowing how to organise your day so you close your computer at 5pm with everything done!
I love the integrated approach to business in Mesmerise that insists we prioritise our joy, pleasure, self-care and sense of adventure. As transformational change makers we are are here to lead with a full cup, there no 'saving others' anywhere in sight
Bring your ideas, your wonderings, your hopes and desires and worries and frustrations and get untangled!
Get in a healthy rhythm of knowing what your desired income goals are and how to accomplish them. Track your progress as you go so you know what simple actions to focus on every month.
I will show you how to shift from random, disorganised actions to running a streamlined, efficient, profitable business.
WE WILL COVER…
– How to say what you do in a way that has people respond with 'I want that!'
– How to shine when you're out in public and meeting new people
– How to be captivating and enrol people to say yes to buying from you
– How to get new, more, and better clients through speaking, referrals, networking and social media.
8 x SPEAKING AND STORYTELLING TRAINING
This is the gold of the program and it's going to bring you your gold! Nothing converts better or faster than being at the front of the room, where people can feel your energy, your integrity, your commitment, and your brilliance.
WE WILL COVER…
– How to craft a talk that converts with a strong call to action that has the right people rush to the back of the room to talk to you (credit card in hand!)
– How to use storytelling well, to inspire and move your audience emotionally, and into action – i.e. working with you! How to get more gigs, and how to use even small stages to hit your income goals.
– How to source stories from the everyday so you are never at a loss for what to share.
4 x WILD VOICE™ WRITING CLASSES
In each Wild Voice writing class, you will experience Kate's Wild Voice work – her unique methodology that gets to the heart of what you really want to say in minutes. In super fast time you will write compelling, magnetic, and truly unique-to-you copy to call your just right clients to your business door- and over the threshold.
6 x GET IT DONE TRAININGS AND IMPLEMENTATION
We don't just talk about it – we get it done, together, with my eyes on your creations. We will cover: creating your 'yes please!' freebie and list growth secrets, designing a visibility raising event, writing a compelling home page and about me page, selling from a webinar, and more!
4 x DEEP REST
with Tanya Forgan
Tanya will guide you into deep, healing, truly restorative rest- essential for all entrepreneurs on a mission. With your sanctuary in place and your body reunited with what it means to feel rested, you will be ready for anything.
This is where we overcome the fears and doubts that trip you up through one of the most powerful psychological technologies that gets right to the core and transforms you and what you know you're capable of, fast.
You stand on stage without worrying about what people are thinking of you, you take the steps required to reach that bigger dream instead of remaining stuck in fear, you write that book, you call that collaborator, you tell people about your launch- you're doing it! And you're doing it with confidence and verve and playfulness.
2 x ASK THE TEAM
with Megan Sharkey
This is your chance to borrow Megan, Operations Manager Extraordinaire, to get your tech/ systems/ software/ processes questions – answered! Get support and expert advice on anything related to: admin, technology, automations, design, Canva, scheduling, customer care, planning etc. In other words – how to get things done smoothly and beautifully.
Being able to show up completely as I am – and to be able to do this whilst working on my business when this normally only happens in a course where you're working on yourself is incredibly freeing and I think crucial to really and truly removing blocks and barriers. And – all the practical training is shit-hot smart, savvy and on the money as well!
Total win win!
Access to the Wildly Successful library, where you find trainings on everything you need to successfully and joyfully grow your business, including:
WITH KATE WOLF
Writing your story bio
Empathic Marketing
The Social Media Tapestry
Choosing your Marketing Pathway
How to get speaking gigs
The Creativity cycle
Sales Pages that compel and convert
WITH GUEST TEACHERS
How to shine online with Helen Reynolds
Your Emerging Voice with Emily Phillips
Find flow with your marketing with Kate Varness
Stuck? Worried? Anxious? Confused? Want to celebrate?! As a Mesmerise client you get direct access to Kate through messenger – voice note or write your questions and she will tune in and get you moving forward, fast.
Seen
Heard
Thanked
Recognised
Loved
PAID
This is all available for you inside Mesmerise
Kate Wolf went from professional Clown to Six Figure CEO. She's the founder of Spirited Business and creator of the acclaimed StorySchool and Mesmerise. 
Kate supports coaches, healers, writers and speakers to build businesses that balance their unique magic with tried-and-tested mechanics, resulting in easeful and joyful growth. 
As a catalyst for creative self-expression, Kate helps business owners with a message to stop bowing at the altar of What Other People Think and dare to share their own unique voice. It is from this place that they find the work they really came here to do, and the words that sell it. 
Her lovingly crafted body of work supports business owners to become wildly successful, in ways that allow them to burn bright, not out.
Kate has spent eight years 'in the field' working with hundreds of brilliant business-owners, helping them to trust their ability to communicate, and turning bland or confusing messaging into brands that beam with personality. 
Kate will help you speak from the heart, with clarity, purpose and concision, articulating the message and offering that will attract your just-right clients to your business door. So that you get to both fill up your bank account and feel truly fulfilled. 
​When you know how to authentically and playfully stand in your power,  AND have the nuts and bolts business savvy to make it real, that's how you make more money and that's how you impact the world.
From living on pause to living on purpose
From waiting for perfect to showing up powerfully
From hesitating and doubting to potent self-trust
more and better clients, more satisfaction at work, more love at home, more travel, more adventure, more freedom, more cashmere, more luxury holidays, more time with your family, more support, more spaciousness, more rest, more play, more pleasure…
More you. More money.
More of the life you love.
all this and more is waiting for you inside Mesmerise
Mesmerise has given me…
More vision,
more clarity,
more spaciousness,
more presence,
more fun,
more self-trust,
more luminescence.
It's time to be more you and make more money